Register
The 2022 Bike & Hammock Camp Out · Co-Ed All
MonTueWedThuFriSatSun 3:00pm to 11:30am
Camper Fees

Early Bird

$50.00

+ 5.9% Processing Fee

Regular

$65.00

+ 5.9% Processing Fee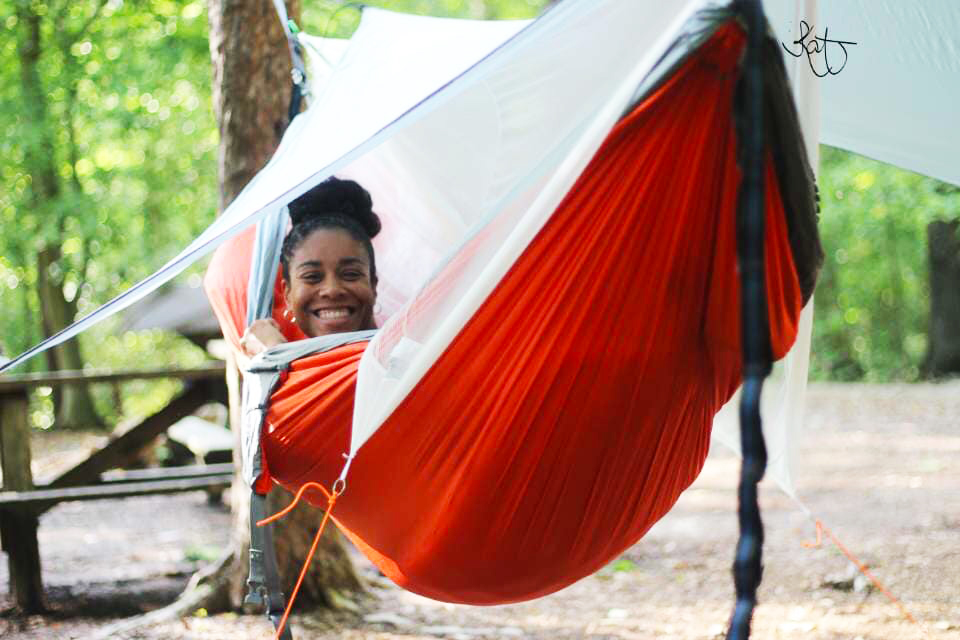 The 2022 Bike & Hammock Camp Out
Friday July 29th - 31st, 2021
Friday Check in: 3:00pm | Sunday Check Out: 11:00am
Turkey Run Ridge Camp Ground | Prince William Forest Park | Triangle, VA
** There is a $25 park entrance fee per vehicle. We encourage everyone to carpool. **

Join us for a weekend of hammock glamping, bike riding, hiking and experiencing a weekend in the woods under the stars. Campers may set up hammocks or tents for the weekend and participate in our Road Bike Challenge hosted by We Ride DC and our Day Hike & Creek Walk led by the Goombay Hike Crew. During the weekend, evening games and campfire shenanigans will be hosted by KKSE, so you don't want to miss this experience.
We do ask that everyone check in and set up during the day. We will have staff available to assist with tent and hammock set ups
$65 per person
Private Group Camp Area
Fire Wood
Camp, Bike & Hike Guides
Food, drinks, transportation, bikes & camping equipment are not included
$50 EARLY BIRD SPECIAL FROM MARCH TO MAY
* Payments are non-refundable and non-transferable. This is a RAIN OR SHINE event!
Hammock Setup Demo-Monday, July 25th at 6:30pm at Watkins Regional Park

** CLICK HERE to learn all about Hammock Camp **
---
ACTIVITIES INCLUDE:
On road biking (bring your own bike & tire repair kit)
Day hike and creek walk (5-7 miles)
Camp site games
Late night camp fire conversations
Instructions on how to set up a tent or hammock
ON ROAD BIKING
The 10 mile Scenic Drive is ready for you to enjoy! With relatively little traffic, and a 25 mph speed limit in most places, the Scenic Drive is a popular biking spot for many people in Northern Virginia. If testing your speed and stamina isn't your thing, you can start out on our bike lane which is located at Parking Lot 'D.' The bike lane continues for 3 miles to Oak Ridge Campground Road and is a great place for beginning bikers and experts a like. Bikes are not included so make sure your bring your own bike and your tire repair kit.

HIKING
With 37 miles of hiking trails, Prince William Forest Park has the most extensive hiking trail network in Northern Virginia. We will be doing a 5-7mile day hike along the creek bank in the Prince William Forest park on Saturday morning. Please make sure you bring all your hiking gear including day pack, hiking boots, plenty of water and trail snacks.



BASIC CAMPING INSTRUCTIONS
During the weekend we will instruct campers on how to properly set up a tent and hammock along with basic fire building skills and outdoor cooking. Each participant is responsible for bringing their own cooking equipment, food, ice and cooler.
---
For more information contact Butch at (202)210-1957, ReNate' (202)569-1515 or Duane at (202)569-2065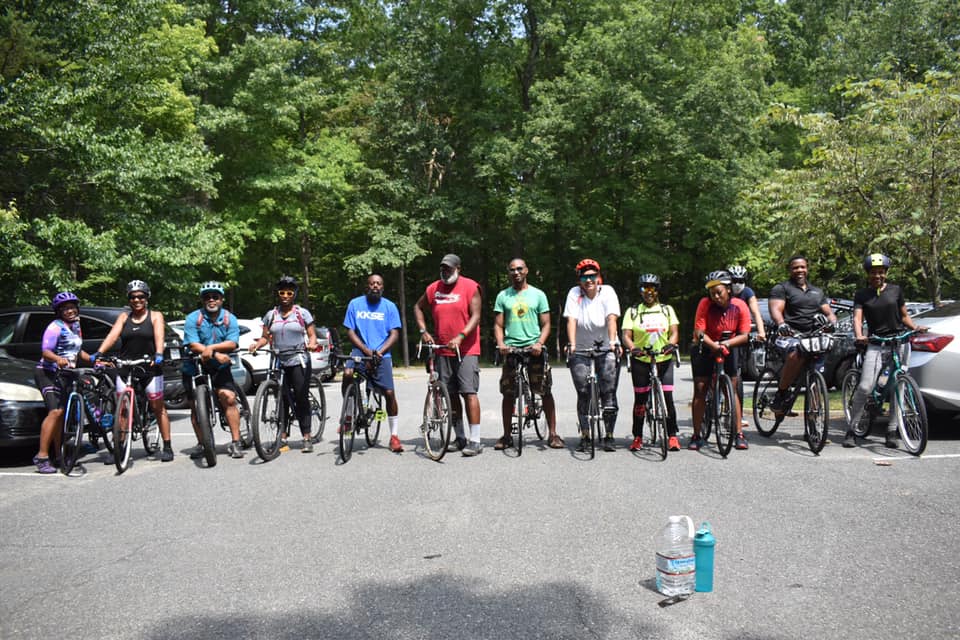 Camp Notes:
Now accepting registrations!