At Capacity
FALL Backpack & Camping Trip-2017 · Co-Ed Intermediate
Sold Out
MonTueWedThuFriSatSun 8:00am to 3:00pm
Campers Fees

Regular

25.0

+ 2.0 Processing Fee


The Goombay FALL BACKPACK & CAMPING TRIP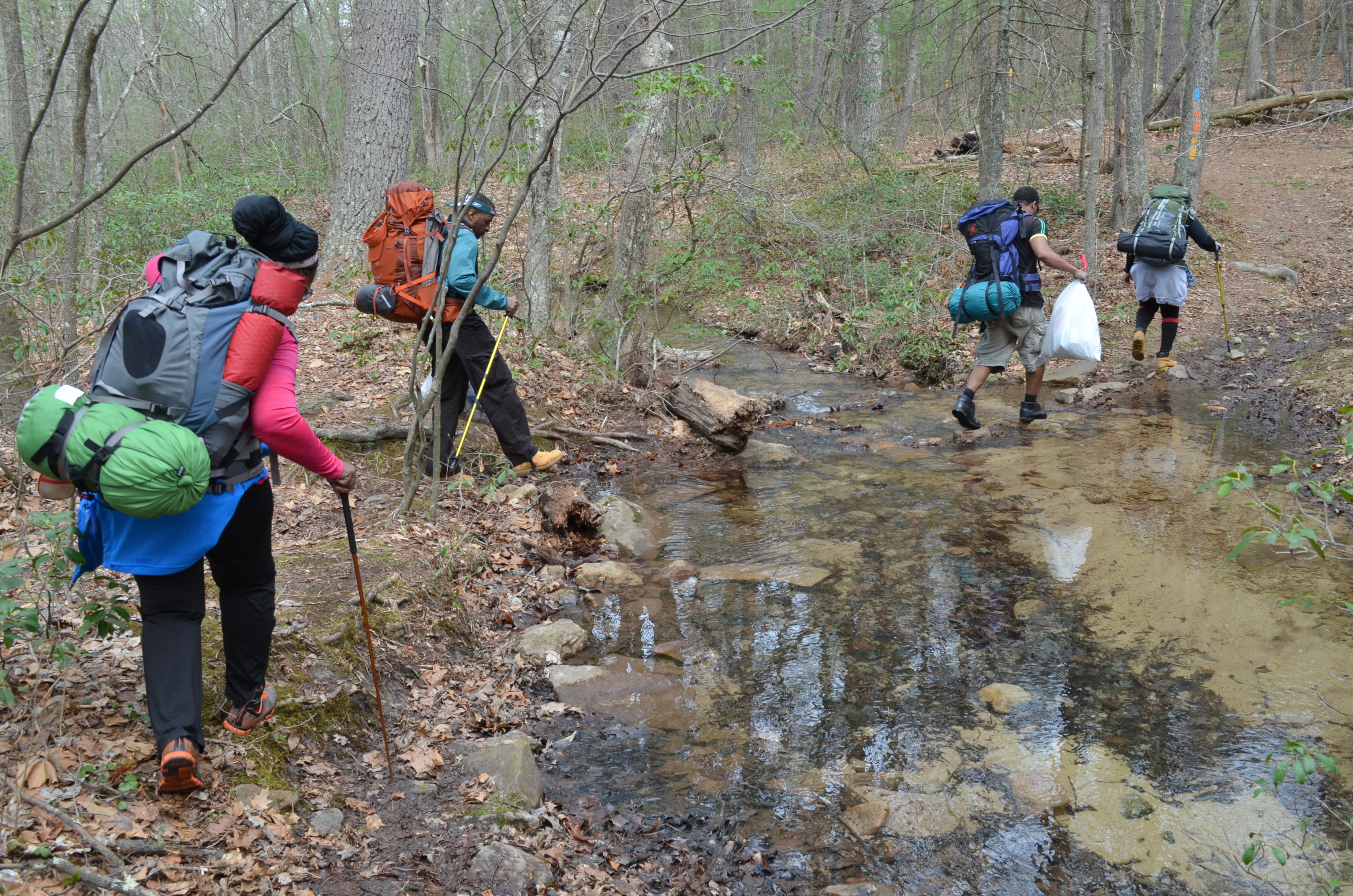 Join us for an exhilarating 3-4 mile hike through the George Washington National Park. Once we reach our destination we will set up camp, collect wood, cook dinner on an open fire and enjoy an evening around the campfire under the stars.
TRIP DETAILS
Cost: $25 per camper
(cost includes: Experienced Trail Guides, Food, Water & Cooking Supplies)
Tents & backpacks must be provided by each camper or you may rent them from Goombay .
Once we are sold out we can suggest other companies to rent from
such as REI or Hudson Trails.
Backpack Rental - $30
Tent Rental (shared) - $10
Tent Rental (not-Shared) - $30
Sleeping bag - $30
* Supplies are limited so order your equipment early
* You must have a quality backpack for this trip. Absolutely no "Day Packs"! What you pack, is what you carry.

NOTE: At some points the trail is strenuous and rocky so please wear sturdy hiking boots or trail sneakers. Remember, you will have to carry all your equipment, supplies and water.
Departure Site:
The Oxon Hill Park and Ride-Departure site #1
Oxon Hill Rd. and Route 210 near the National Harbor
Meet time: 8:10am
Depart time: 8:30am
You may park your vehicle at the Park and Ride and car pool to the trail head.
The Rural King Parking Lot-Departure site #2
465 South St. Front Royal, VA 22630
Meet time: 9:30am
Depart time:10:00am
* If your meeting us at the Apple House you will not be able to park your car overnight.


FOR MORE INFORMATION GO TO www.Goombay.net
If you have any questions please contact:
Butch (202) 210-1957