At Capacity
The 2018 4th of July Goombay Pirate Party Boat-SOLD OUT · Co-Ed Social
Sold Out
MonTueWedThuFriSatSun 7:00pm to 10:00pm
Party People Fees

Regular

68.0

+ 2.0 Processing Fee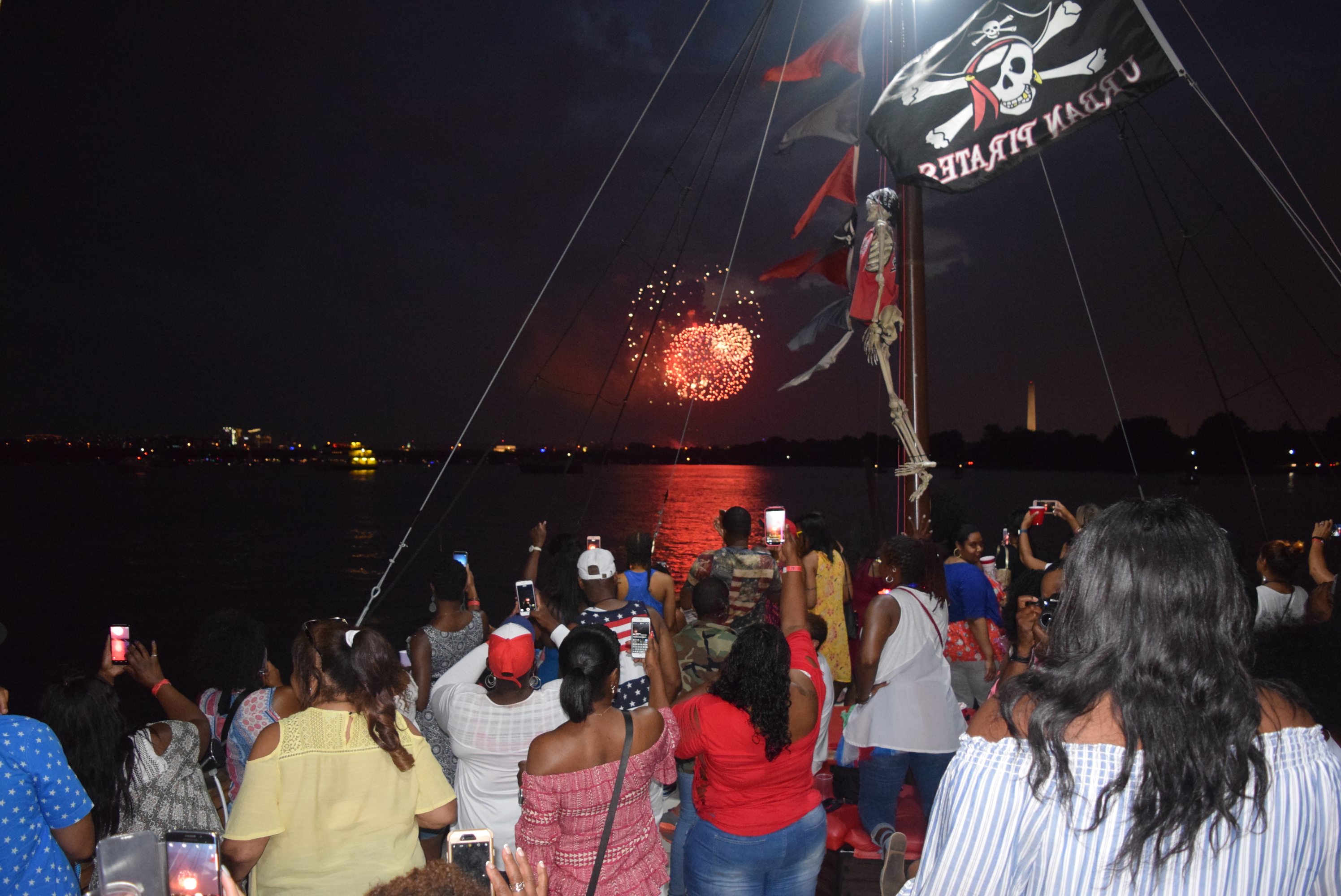 THIS EVENT IS NOW SOLD OUT

Join us for the 2nd Annual Goombay 4th of July Pirate Party Boat

Wednesday, July 4th from 7:00pm - 10:00pm
Cost: $68 per person

(includes three hour party boat to view the fireworks & All You Can Drink GOOMBAY PUNCH & Margaritas until it last)
We will depart from the National Harbor pier next to the Ferris Wheel located at 116 Waterfront Street, Oxon Hill, MD.
Check in begins at 6:45pm and the boat will board from 7:00pm - 7:20pm. We will depart the port at 7:30pm sharp! If you miss the boat their will be no refunds or credits!

Dress is casual and you can bring your own drinks and snacks! Small coolers are welcomed on the boat.

THIS YEAR WE WILL ONLY SELL 35 FEMALE TICKETS AND 25 MALE TICKETS TO BALANCE OUT THE MALE TO FEMALE RATIO.

** NOTE: In the event of sever weather and the trip is postpone, an alternate trip will be schedule but there are absolutely no refunds.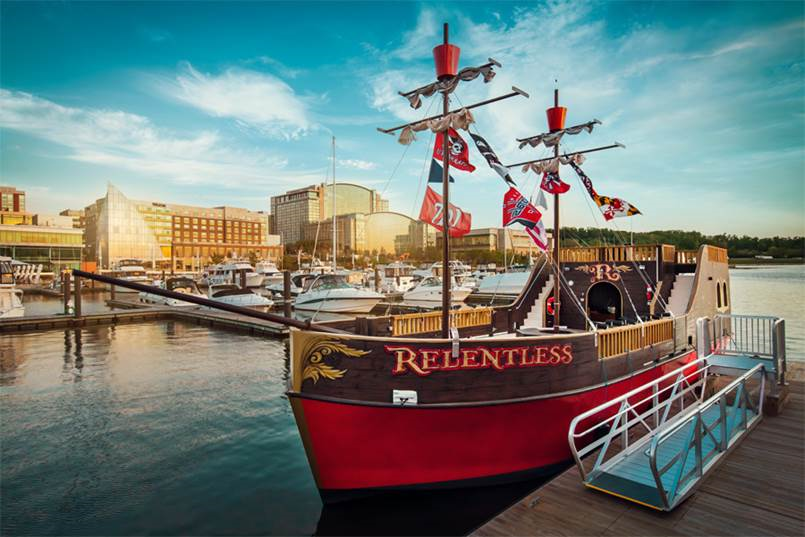 FAQ

How many people fit on the boat?
By US Coast Guard laws, the Fearless pirate ship can hold a maximum of 60 passengers, regardless of age or size.
Can we buy tickets day-of at the ship?
We recommend buying tickets in advance because this event will sell out.

What happens if it rains?
The Fearless sails Rain or Shine (we will sail in rain.) Please plan to dress according to the weather including rain jackets, ponchos, and umbrellas. If the Captain deems the weather unsafe to sail (ie thunder, lightning, high winds) and a cruise must be canceled passengers will be notified through the event Groupme (https://app.groupme.com/join_group/31767343/mDsT0a) or on the Goombay Facebook page. If a cruise is interrupted by unsafe weather conditions and the boat must return to the dock rain checks will be issued depending on the length of your sailing.

Is there a bathroom or drinking water on board?
There is a head on board the pirate ship (bathrooms for you landlubbers) which is large enough for a parent and their child. We do not sell food or drinks aboard the ship, but passengers may bring drinks and snacks aboard.

Are there seats on the boat?
Yes, there is some seating available at the back of the ship and around each of the masts, although we encourage everyone to get up and take part in the pirate activities. Landlubbers will walk the plank!
Will we get wet on the ship?
No, the water cannons on the ship only point off the boat, although there may be some spray from the wind.

Is there a parking lot for the ship?
No, but there are many metered parking spots parking garages located around Fells Point. Parking Instructions.
Do passengers have to wear life jackets?
No. There are life jackets for every passenger aboard the pirate ship but the Coast Guard has deemed it safe to not wear life jackets during the normal Urban Pirates cruise. If there is an emergency our highly trained staff will lead passengers to wear life jackets to ensure their safety and well being if necessary.
Will I get sea sick?
Possibly, its a smooth sail unless we hit a wake from another boat.

What kind of drinks are we allowed to bring?
Any adult beverages and mixers in cans, glass, or plastic containers are allowed (cans are recommended). You are welcome to bring coolers. There are no drinks, ice, or mixers sold on the ship. You may drop off coolers to our dock location before your trip if you'd like.
What should I wear on the boat?
All of our guests aboard the ship are offered a colorful pirate vests from our costume chest, a pirate name, and a pirate tattoo to complete your pirate look. You are welcome to wear your own pirate outfit from home. We encourage everyone to get dressed up but be comfortble.
Is smoking allowed on the ship?
No, the pirate ship does not allow smoking on board the ship.

Do you have to be 21+ to ride an Adult 'B.Y.O.G.' Cruise?
Yes, you must be 21+ years old with a valid government ID to ride an Adult cruise. Please have ID ready at check-in. No under age passengers will be allowed on the ship.